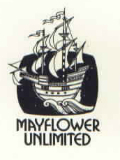 Andrew Von Sonn
Mayflower Unlimited: A Publishing Company Devoted to Freedom

Mayflower Unlimited was founded by Andrew Von Sonn as a publishing company devoted to freedom. As such, Andrew Von Sonn and Mayflower Unlimited has published articles, books, cartoons, postcards, and t-shirts designed to aid you in realizing your intrinsic Right to Liberty and how it applies to your life right now.
Just by being born, each and every one of us has inherent rights. The U.S. Declaration of Independence recognizes this and acknowledges the source of these rights to be our Creator.
Our purpose is to inform, entertain, and inspire - to help you become aware of what's already a fundamental part of you - and to do so with humor.
Read articles by Andrew Von Sonn about freedom and marijuana laws. Know your rights and protect yourself.
Our fully illustrated books include:
• The Money Rebellion - a satirical look at money and taxes
• Cops 'N Dopers (A People's Guide to the 4th Amendment or How to Avoid a Bust!) - English/Spanish
• If Not Now, When? - political and social cartoons and thoughts about life, identity, and perspective
See our original collection of postcards and Bad Taste T-Shirts. Buy now via PayPal, or contact us about volume pricing.
Thanks for visiting our web site. Wake up and get high on freedom!